June is NPE Awareness Month!
The NPE Experience and the NPE Friends Fellowship are proud to present NPE Awareness Month!

Join us all month as we fellowship, learn, grow and support one another in our personal NPE journey.

The month starts out with our monthly group discussion in the NPE Friends Facebook Group. This meeting is held every first Wednesday of the month at 8:30 pm. Please check the events section in the group for more information.

Wednesday June 8th & 22nd are The NPE Experience private NPE group support meetings with Bradley Hall and Amy Ebbeson. This meeting is free to members. Visit www.thenpeexperience.com for more information.

Saturday June 11th from noon to 5 pm EST join us for the 2nd Annual NPE Virtual Retreat hosted by Bradley Hall and Amy Ebbeson with special guest speakers, certified Trauma Recovery Coach Kimberly Weeks presenting on narcissistic abuse. Brianne Kirkpatrick, Founder of Watershed DNA, will be presenting data from her latest NPE study. And Bobbi Parish, Founder and Director of the International Association of Trauma Recovery Coaches will be presenting "Breaking all the Rules: How to Leave Behind the Trauma of an NPE Experience for Good." (See flyer below)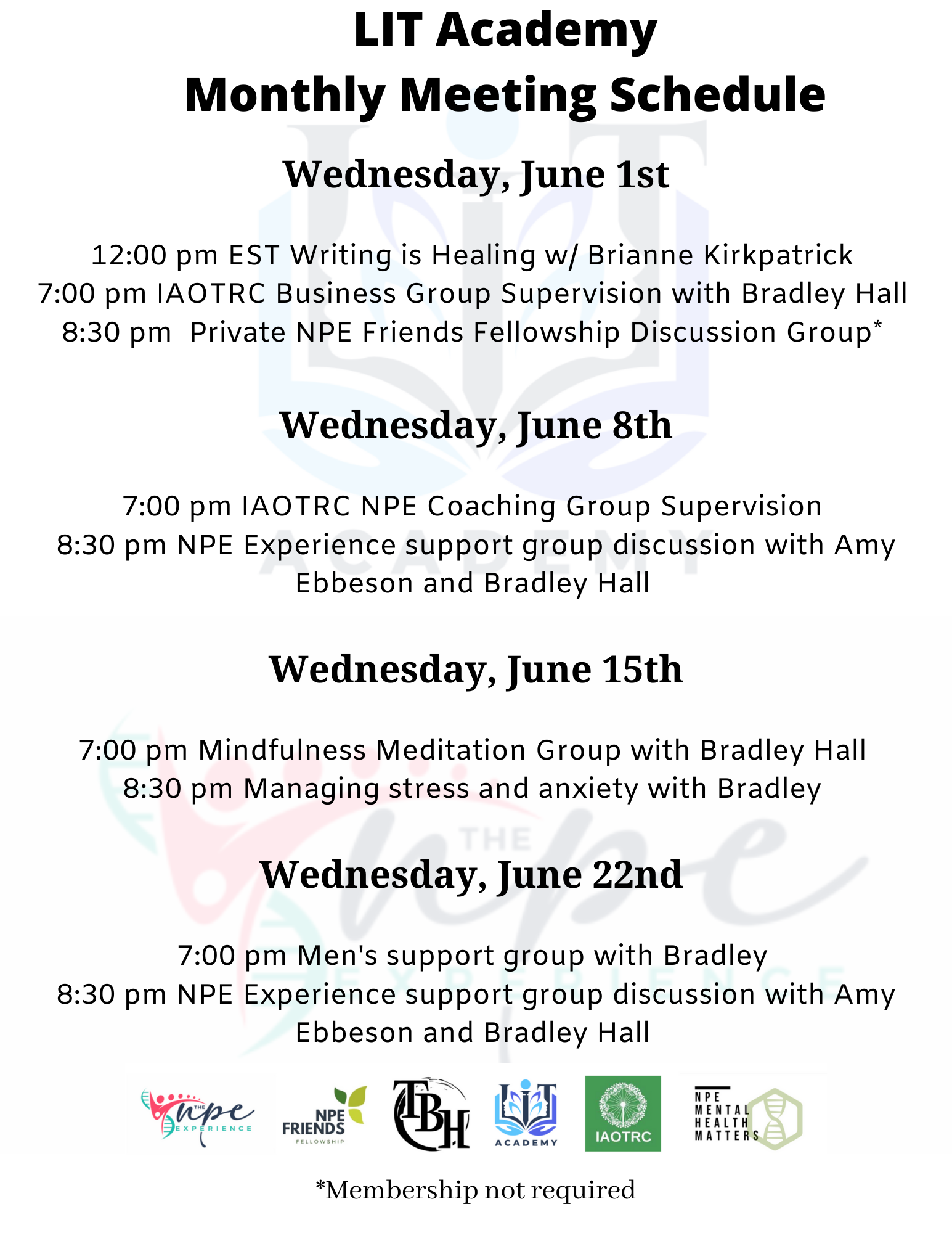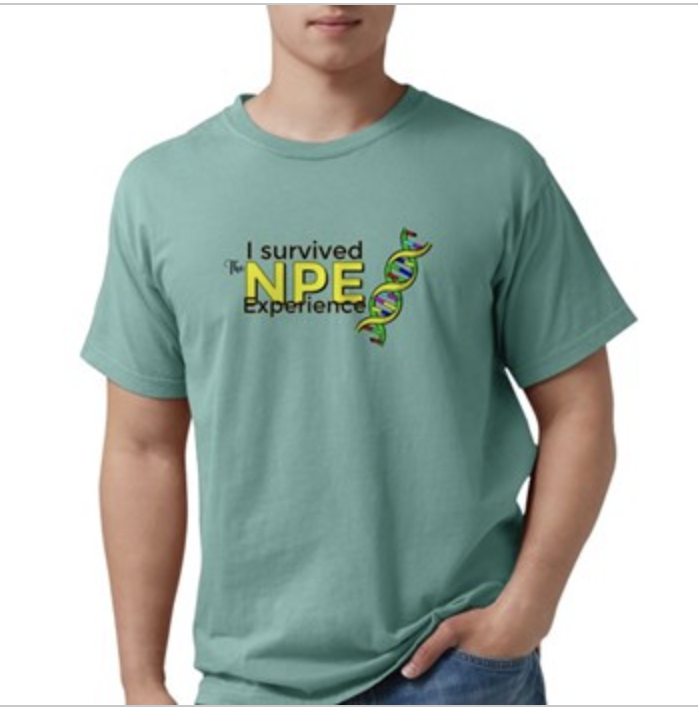 NOW AVAILABLE FOR NPE AWARENESS MONTH!
We designed this shirt with you in mind. We are a part of an amazing community. We're survivors and we're doing it together. Wear this shirt with pride!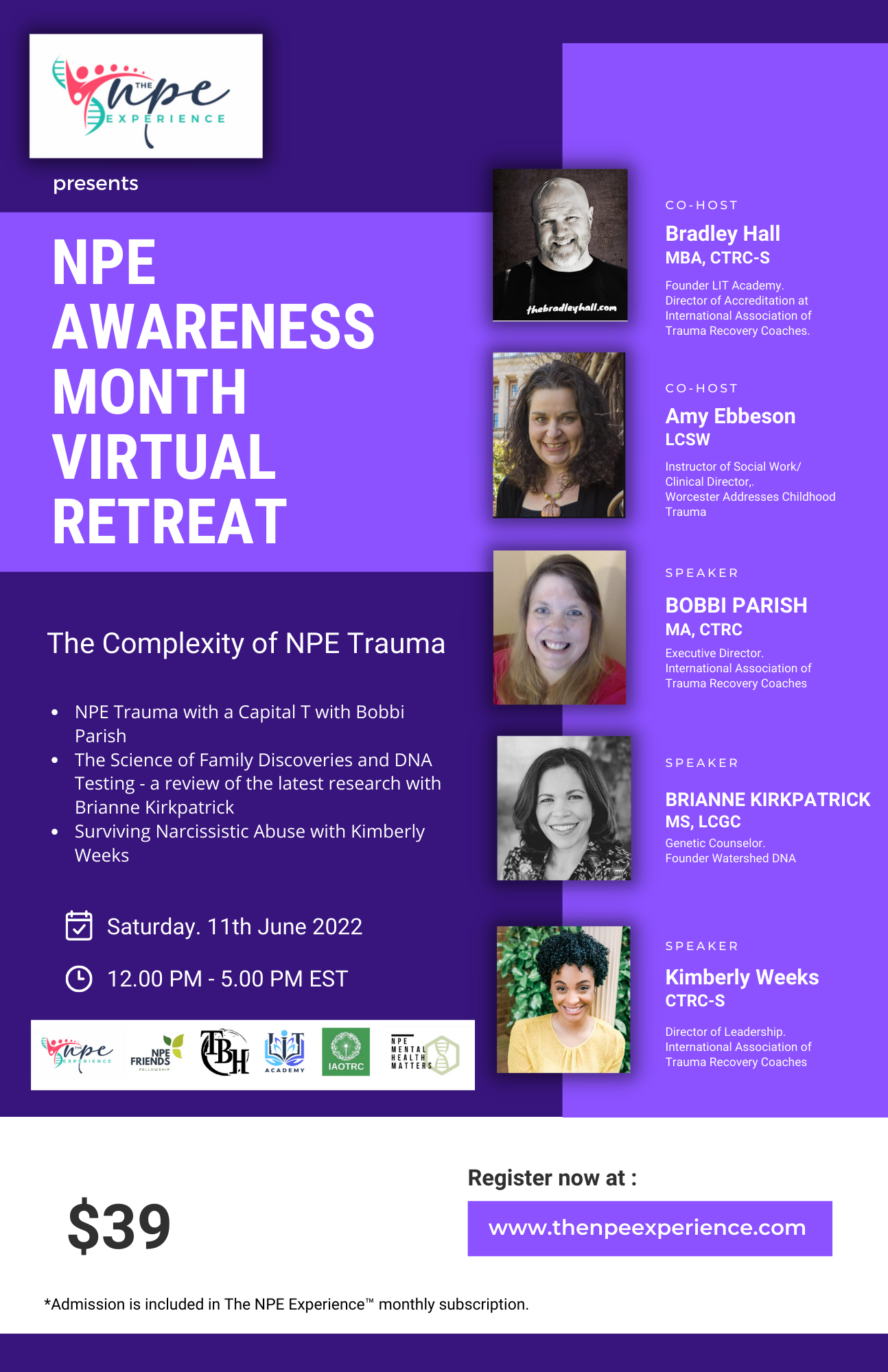 Bradley Hall, MBA, CTRC-S
About
Bradley Hall is a holistic transformational life coach, certified trauma recovery coach, certified mindfulness instructor, and spiritual advisor. He founded the LIT Academy in 2018 to provide instruction and facilitate dialogue to ultimately help others facilitate their own self healing and growth.
Bradley specializes in helping people transform their lives by focusing on themselves. His unique approach, and vast understanding of psychology, philosophy and spirituality, make him a highly sought after holistic transformational life coach.

Bradley is currently pursuing his PhD in Jungian & Archetypal Psychology at Pacifica Graduate Institute in Santa Barbara, CA.