Understanding the Impact of Trauma
This course looks at the impact of psychological trauma on the mental health of individuals, systems, and societies.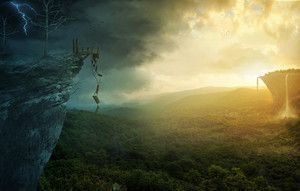 Through this course you will be able to:
Define terminology used in mental health practice including trauma informed care, complex PTSD, systemic oppression, and ego defense mechanisms

Recognize short- and long-term psychological, cognitive, behavioral, and physical indicators and consequences of abuse

Reflect on conditions- cultural, familial, and personal that influence experiences and perceptions of abuse perpetrators and survivors understand the ongoing, reciprocal, and transactional nature of the relationship between persons and their environments

Analyze the role social forces such as media, oppression, family, culture, and stigma play in mental health and illness and show comprehension through class discussion and written assignments

Use reflection to undergo personal accounting of experiences and personality traits resulting from trauma and oppression that manifest in human behavior and group dynamics
GET THIS COURSE FREE WITH A PAID MEMBERSHIP!
WHAT YOU ARE GOING TO LEARN
A few more words about this course
Students will explore models of understanding trauma symptoms, such as intergenerational trauma, attachment theory and systems theory in the context of social power. Specific trauma experiences, including military combat, accidents and life-threatening events, interpersonal violence, sexual assault, natural disasters, and childhood physical and sexual abuse will be covered. Students will be asked to reflect on personal experiences to better understand how trauma impacts interpersonal relationships, identity, and life outcomes. Lectures, readings, journal reflection, class discussions, and a variety of media will all be employed to do this. A strong emphasis will be placed on the social conditions that impact mental health including the damaging impact of racism, sexism, heterosexism, ableism, abuse, poverty, stigma, and other forms of oppression.
Amy Ebbeson
LCSW, Trauma Survivor and Emerging Trauma Expert
About
Amy Ebbeson is the Clinical Director for Worcester Addresses Childhood Trauma. Prior to that, she taught at Worcester State University and Wheelock College School of Social Work. She earned an MSW from Boston University in 1996. She has worked, volunteered and consulted for agencies throughout Massachusetts including, the Devereux School, City Year Boston, the Department of Mental Health, the Regional Commission on the Status of Women, and the Clemente Course in the Humanities. She is a 2018 Erskine award winner in Education. This award recognizes achievement in the field and commitment to racial and gender equity.